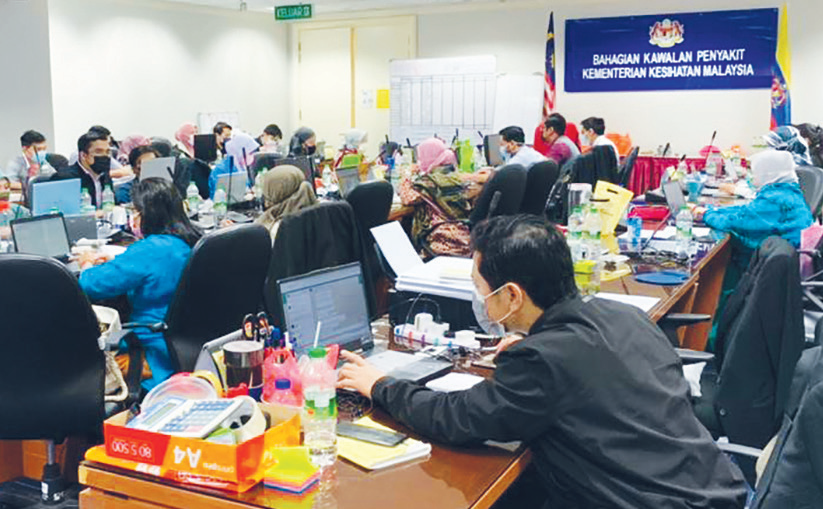 LAST YEAR VARIOUS AGENCIES OF THE GOVERNMENT OF MALAYSIA worked together to launch the MySejahtera app to assist in managing the COVID-19 outbreaks in the country. MySejahtera enables millions of Malaysians to perform essential personal health self-assessment on themselves and their families. Users can also monitor their health progress throughout the COVID-19 outbreak.
In addition, MySejahtera enables the Ministry of Health (MoH) to monitor users' health conditions and take fast and effective actions in providing the necessary treatments.
The app also provides the latest updates on COVID-19, nearest health facilities and various health-related information. Features of MySejahtera such as the Check-In function and the Hotspot Tracker provide functionality while safeguarding user privacy. MySejahtera only obtains required information during Check-In and does not perform GPS location tracking. Hotspot Tracker informs of the number of COVID-19 cases in an area without revealing patient information.
The app has proved very useful in enabling the discovery of new COVID-19 cases through selfassessment and contact tracing. Between 15% to 35% of new COVID-19 cases daily are also picked up via contact tracing using MySejahtera check-ins. It also enables remote daily monitoring of persons at risk and COVID-19 positive patients. Currently, about 28,000-32,000 COVID-19 cases are monitored via MySejahtera daily. The app will also be updated to assist in notifying users of the vaccine roll-outs.
Behind the app is a dedicated team of customer service staff, many of whom have a background in public health and data analysis. They are caring, creative and treat users of the app as doctors would patients, prioritising patient safety and rights.
For more information, visit https://mysejahtera.malaysia.gov.my.